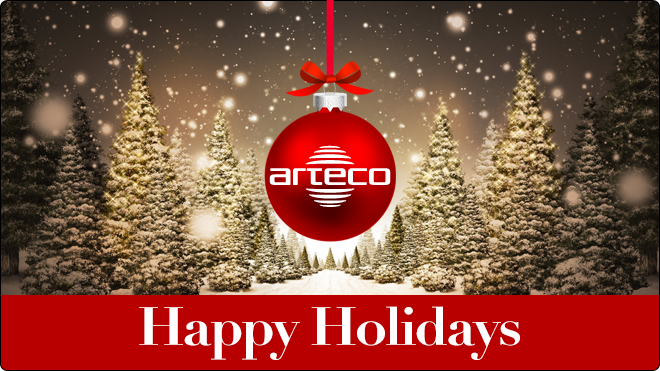 For Arteco, 2016 was a huge step forward not only in terms of company growth, but also increased brand awareness in the United States and abroad. Video Event Management Software (VEMS) received a lot of attention as a step beyond traditional VMS solutions.
We kicked off this year with the release of Open Connector, a highly streamlined, interoperable platform that consolidates third-party notifications and events from various devices and systems, such as surveillance cameras, access control, alarm, building automation and traffic control systems into one easy-to-use, intuitive management platform. Shortly thereafter, the release of Arteco Event Analytics combined the power of Open Connector to push forward the concept of event-driven intelligence for maximum situational awareness, singling out the most relevant information in the face of a security breach for improved reporting and business decisions.
This time last year, we noted that the marketplace was moving toward converged technologies and the need for alarm management across multiple platforms into a common interface, which turned out to be a popular request. If anything, we are only seeing the beginning phases of this transition. Interoperability is not solely confined to security technology, but also extends to parallel systems such as building automation, safety and environmental controls, and even Enterprise Resource Planning (ERP) software. Using VEMS alongside these intelligent platforms proves to be a valuable verification process for many new and exciting vertical markets, such as education campuses, commercial enterprises and museums.
Over the course of 2016, Arteco formed significant and lasting partnerships with key solutions providers in the industry, such as BlueWave Security, SureView Systems, Contact-ID protocols and most recently, Razberi Technologies, all of which offer intuitive third-party security solutions that are complementary to a single-platform event management hub. If integrations based on collaborative technology are gaining traction as benchmarks of progress in the industry, we're confident that our solutions-focused partnerships are paving the way for greater interoperability for joint customers.
Arteco also attended seminal trade events this year, such as ISC West, ASIS, Securex South Africa and IFSEC, where our global team reached growing, diverse audiences of valued customers, partners and media groups. Arteco is continuing to drive conversations that are changing the nature of the industry, such as the uptick in active shooter incidents, which unfortunately have made physical security concerns top of mind for many organizations regardless of economic impact. The unexpected repercussions are that many new technologies are emerging that cater to real-time event notification on both the macro and micro level. The exciting part of this trend is that users are leveraging a layered approach with multiple autonomous applications working together toward a common goal to improve security, which will hopefully ensure a high level of protection.
Finally, all of the aforementioned hard work this year is paying dividends in the form of recognition of revolutionary solutions. Arteco is humbled to have been recognized several times this year, with Open Connector winning a Campus Safety BEST Award in the Video Surveillance Software category, a coveted spot on Security Sales & Integration's 2016 Top 30 Technology Innovations list and finalist status at the IFSEC Security and Fire Excellence Awards. Arteco also received the Open Platform Partner of the Year Award by Hanwha Techwin for its long-standing technology partnership.
Our biggest challenge continues to be the crowded VMS market, which is filled with lower cost or even free substitute products. Despite this fact, Arteco is making great strides in overcoming this challenge by having a wonderful team of people, both on the technical and sales side of the organization, who are focused on finding new and innovative ways to advance intuitive, open and affordable event-based and intelligent video security software into 2017.
On behalf of our entire team, we would like to thank everyone who played a part in Arteco's success, and we want to wish everyone the happiest of holidays and a fantastic beginning to 2017.
---
21 December 2016
· Category:
Blog