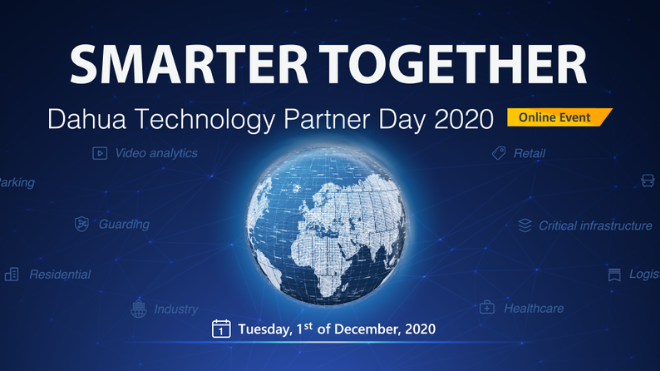 Are you missing exhibitions and tradeshows? Did 2020 force you to stay home without a chance to learn more about the new solutions and technologies?
Dahua Technology is organizing a digital multilingual tradeshow to showcase the joint solutions with its technology partners. The event will highlight 6 different themes and bring experiences from Dahua ecosystem. A total of 26 companies look forward to showing how their solutions add value to the industries and convey their message of interoperability.
Arteco will give a keynote speech and share our experiences in Critical Infrastructure & Guarding. What's more, by attending the event, you will have the chance to win an Amazon gift card!
Tuesday, 1st of December
Time: 8:30 London / 9:30 Berlin / 10:30 Johannesburg / 12:30 Dubai
Language: English, French, German, Italian & Spanish
Click HERE to register for free today and discover how we become Smarter Together!
---