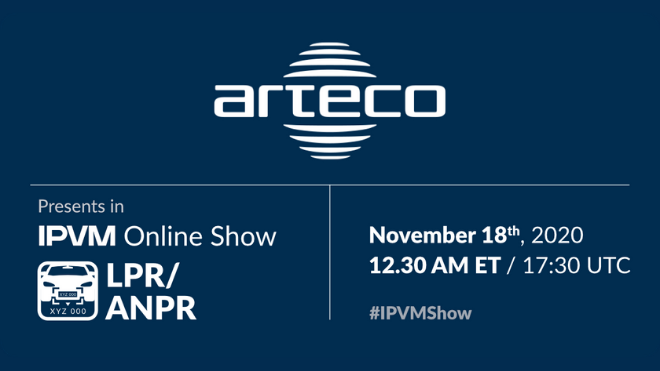 There are many areas in which the
Arteco LPR
solutions can be applied: access control, crime prevention and control of territory, employee time/attendance monitoring, and many others. And what's more, while it reads license plates, Arteco NEXT platform gives you video verifications, increasing the level of security and control of each installation while maintaining ease of use, sensible costs, and optimization of resources.
Curious to see it in action? Don't miss IPVM Online Show dedicated to LPR Solutions!
November 18th
12.30PM EDT | 5.30PM UTC
---
Register HERE to attend the event!