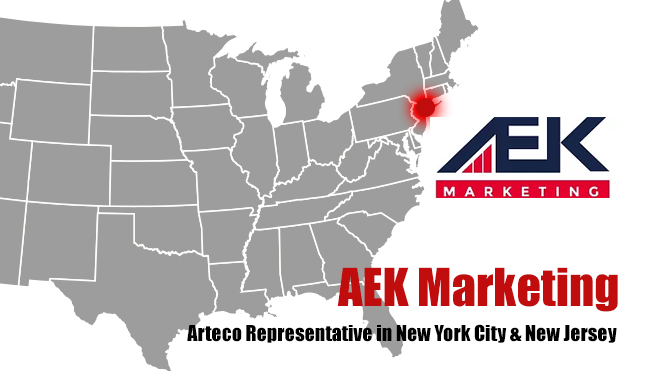 AEK Marketing is a manufacturer's representative company with over 25 years' experience in the industry. Their mission is keeping customers educated through their commitment to the ever-changing technology world. The company provides excellence in marketing and sales representation for our manufacturers in New York and New Jersey, while offering valuable knowledge to the distribution channels and unprecedented support to dealers.
What has been the biggest key to success with your Rep Firm over the years?
The biggest key to success for our rep firm has been maintaining valuable relationships with all dealers and customers. Trust is the fundamental ingredient of those relationships because our customers know how accurately select the products based on the values they can add to their business.
What attracted you to partner with Arteco in your territory?
The main qualities that attracted us to want to work with Arteco was the professionalism that is displayed in how the company is run. We also appreciate the quality of the product and its ease of use. And, finally, the price point is very competitive.
What has surprised you about working with Arteco so far?
We really appreciate the support from everyone at Arteco. You can always get answers quickly when needed. But it is not only about us, since the customer service has shown to be very helpful.
---
AEK Marketing | www.aekmarketing.com
---