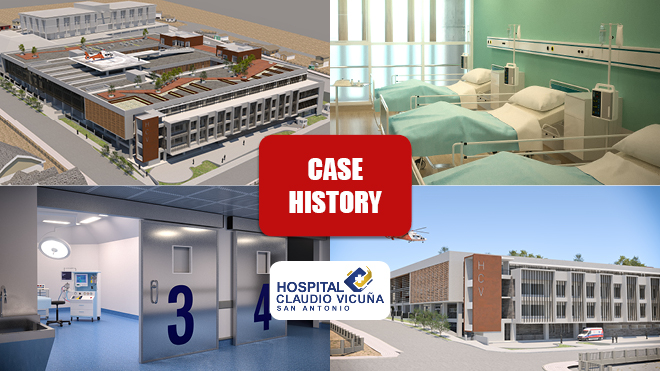 Hospitals and healthcare facilities are by definition vulnerable places: they must provide a safe and welcoming environment open to a constant flow of patients, visitors and staff; at the same time,
they must protect their many valuable assets, in compliance with rigorous standards, codes, rules and regulations. Having to provide 24/7 service, hospitals require additional surveillance and video surveillance must be a relevant part of the health risk management plan.
With its ability to push the boundaries of video surveillance and integrate video analytics, access control, visitor management and emergency management, Arteco can help healthcare facilities meet these complex needs.
This is the case of the Claudio Vicuña Hospital, a highly complex healthcare facility in San Antonio, Chile, designed to meet the most complex needs of the coastal area. It has 157 beds of various categories, will soon have an Intermediate Care Unit with 6 beds for adults. It also has 8 acute care beds and an emergency room.
Discover the Arteco solutions adopted by the hospital to win the challenge!
---