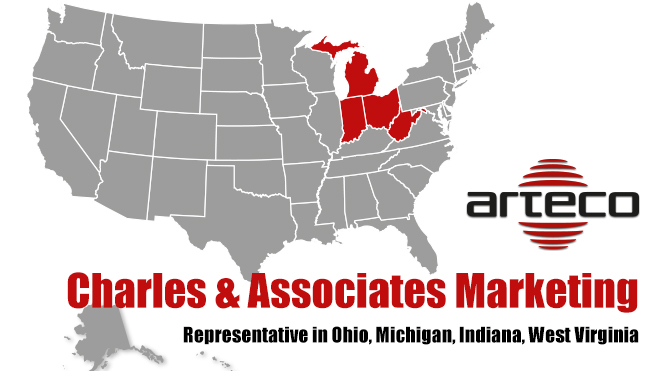 Charles & Associates Marketing
Charles & Associates was founded in April of 1992 by Chuck Strejnowski.  The company built a successful and professional sales organization, training and assisting System Integrators and Distributors in the CCTV, Card Access, Data Network, Communications, and Fiber Optic markets.
The company currently represents Arteco in the states of Ohio, Michigan, Indiana, and West Virginia
What has been the biggest key to success with your Rep Firm over the years?
Over the years, we have found that what has made us successful is that we fully understand that People-by-from-People.  We have been able to build a business and personal relationships with the people in our territory.  Having trust in both business and personal situations has provided our firm an excellent reputation,  They know we will do our very best to assist them with product knowledge and support.
That cannot be bought, it has to be earned.
What attracted you to partner with Arteco in your territory?
When looking for a manufacturer that would fit well with our existing line card, we felt Arteco could be the product line we were looking to add.  Being with Arteco for only a very short period of time, we are working with dealers and distributors to make them aware of Arteco, and to explain what added features and benefits they can bring to their company.
What has surprised you about working with Arteco so far?
Products and company awareness will be our focus in the months ahead. However, in this short period of time, we have noticed the amount of help and information Arteco has provided to us and our dealers. Excellent company support will only help in growing the sales with those companies here within our territory.
---
Charles & Associates Marketing
---