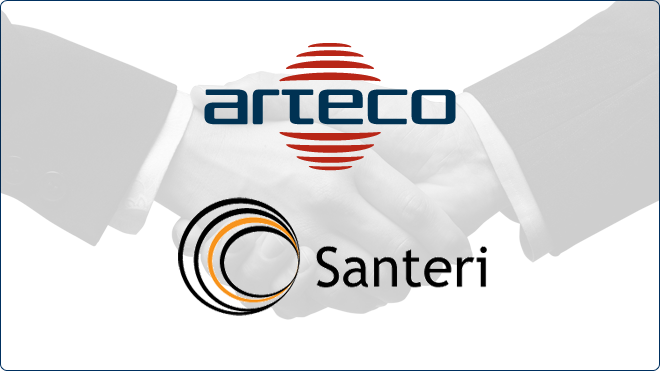 FAENZA, Italy – Arteco.  leader in the field of Video Event Management Software (VEMS) in the Security industry, is proud to announce our new strategic partnership with Santeri Inc. of Waterloo, ONT in Canada.
Santeri Industries is a national distributor of IP-based security systems and event based analytics software. They provide complete system design assistance, technical help and on-going support to a growing dealer network all across Canada.
Thanks to the distribution agreement, Arteco will benefit from the high level of commercial expertise provided by Santeri: Santeri offers customers a client-centric approach to security solutions and are committed to work with all dealers from initial sales support through installation and maintenance. By partnering with quality manufacturers, they have secured products that will allow for a complete solution for client's security applications.
---

Necessary

Statistics

Targeting