Arteco, leader in the industry of Video Event Management Software (VEMS), is proud to announce a new strategic distribution partnership with Dodic in Italy.
Dodic is a well-known distributor and has been on the market for over 30 years, selling security systems and industrial automation products. Its branch offices are located in the Lazio region: near Frosinone in the North region of Rome, as well as the south, and in Latina. Its product line spans from CCTV to access control, from intrusion detection to fire safety products, and from home to building automation.
The partnership between Arteco and Dodic will strengthen the VEMS offer for system integrators and clients in the Lazio region, thanks to Dodic's strong local presence and to Arteco's intuitive IP solution offering. Furthermore, both companies will be in a position to exchange resources related to sales and marketing, as well as supply technical assistance and customer support as required to local staff and clients alike.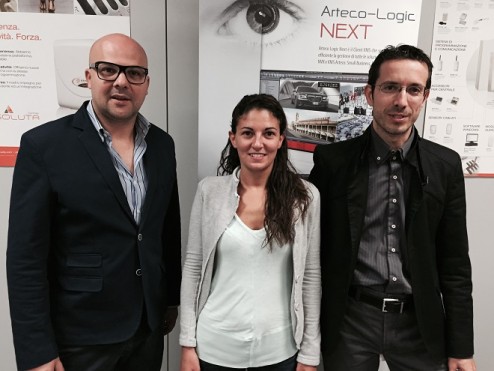 From Left to Right:
Alessio Luffarelli, Sales and Marketing Director, Dodic
Valentina Campo, Inside Sales and Distribution Manager, Arteco
Simone D'Andrea, General Director, Dodic
---