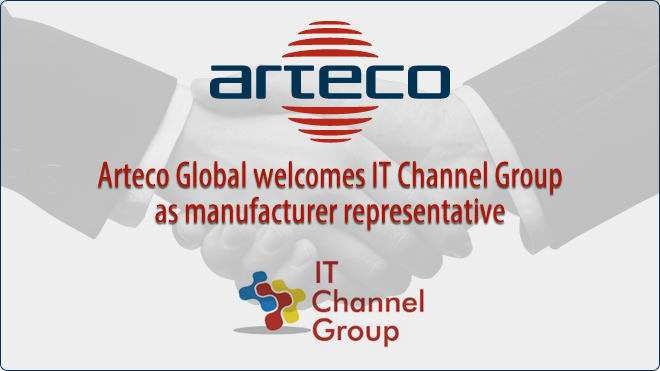 Arteco Global, leader in the field of Video Event Management Software (VEMS) in the Security industry, is proud to announce a new strategic partnership with IT Channel Group (ITCG) of Mississauga, Ontario. Under this agreement, ITCG will help drive Arteco's channel expansion in the Canadian market, delivering integrated sales and marketing solutions to IT resellers, distributors as well as A/V dealers that wish to focus on or expand their security offerings.
IT Channel Group is a leading sales and marketing organization for data center and security infrastructure products along with secure remote access solutions. Their territorial coverage spans across Canada and focusses on the Toronto GTA, Ottawa, Montreal and east.
IT Channel Group brings 25 years of experience in business development, sales/account management, operational leadership and financial oversight in the Canadian IT industry. The organization demonstrates expertise in security system design and implementation, installation as well as development of security action plans not only representing Canadian Manufacturers but also US and European ones. This ability to develop and execute effective marketing strategies by building reseller channels in a variety of IT industries, including the Canadian security industry, has proven fundamental in the company's success in allowing manufacturers to develop a strong and stable market presence on Canadian territory.
READ THE FULL PRESS RELEASE HERE
---