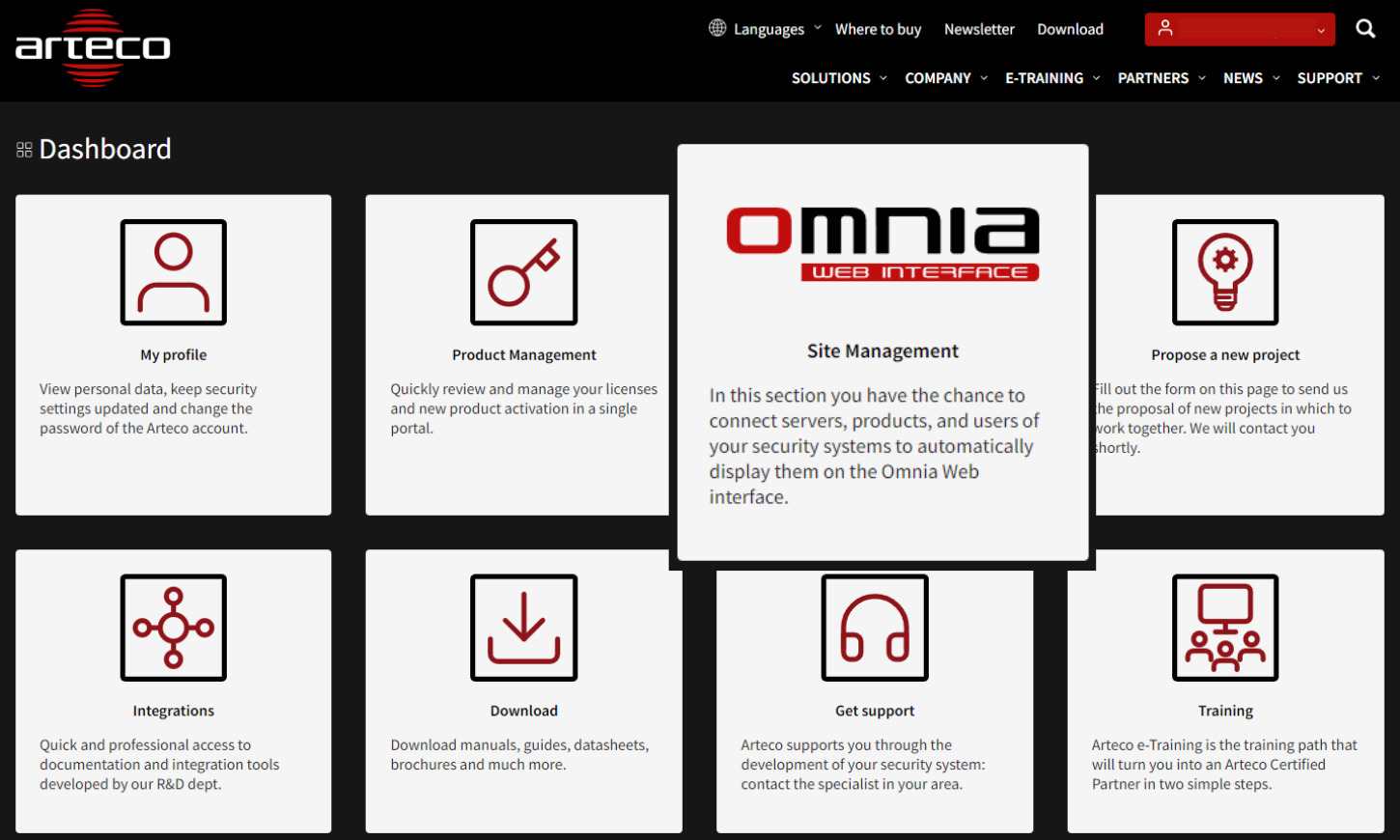 Today, the new Site Management tool, that you can find in the MyArteco dashboard on the arteco-global.com website, is officially released. You may receive this warning when you will start Omnia Web:
"The following servers have not been assigned to any SITE on arteco-global.com.
For proper functioning of the software, it is necessary to regularize the position by contacting the server administrators"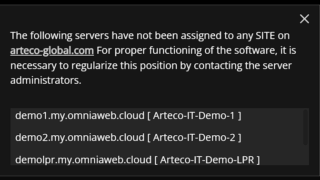 There's no need to worry because, to allow you to make the best use of this tool, Omnia Web will work as usual during the launch period.
We recommend, however, that you group the servers into SITES as soon as possible and connect users to them. This will allow you to better manage the software's features according to the needs and tasks assigned to individual users. To register a new site, we have created a simple manual with the definitions and actions necessary to regularize your position.
---
Some basic definitions to start getting familiar with the Site Management:
WHAT IS A SITE?
a Site is a set consisting of servers (a.k.a. products), devices (installed in the servers) and users who connect to the servers. It may correspond to a whole security system or to a part of it.
WHO ARE THE SITE MANAGERS?
for most of the installations they coincide with the installer/system integrators and have the task of creating the sites that connect the products (with servers, cameras and devices) with the users. They can assign roles to individual users, add users and create custom roles.
WHAT IS A ROLE?
it is set of actions and authorizations granted to granted to a user. The User Management feature has three standard roles included: Executive, PowerUser and User.
---
The Arteco supporte is at your disposal to help you manage the new tool. We are sure that it will be a big step forward for your work and the security of your business.
---