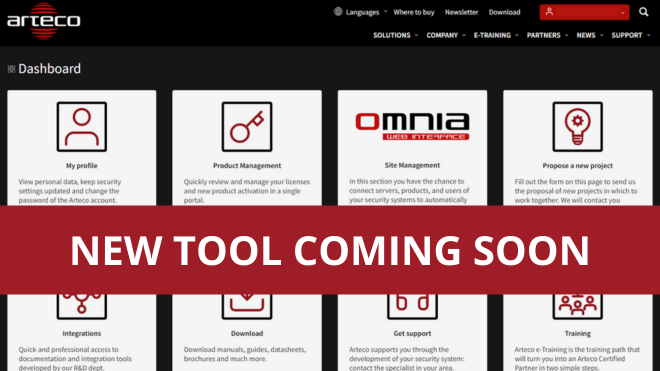 Have you recently visited our MyArteco dashboard? You may have noticed something new.
A new button has been added that gives access to the Site Management section, which will be officially available in a few days.
The Site Management tool has been developed to give users and installers the possibility to connect servers of a security system (and their installed devices) to the users. It introduces the possibility to confer users different levels of agency in the use of the software and custom attributes.
This is also an advantageous tool for customers who will be able to independently manage their user profiles through a single interface and see the result of their customized configuration directly in the OMNIA interface.
In the next few days we will guide you in using this new function which we are sure will help you in your installation work.
---