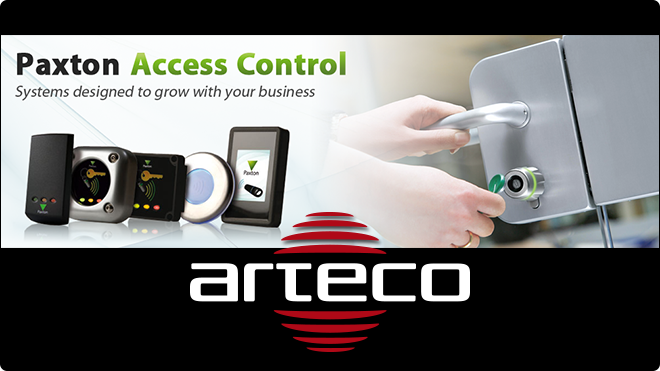 Warning! The content in this page is available only in the following languages: Italian
Arteco annuncia il completamento dell'integrazione del VEMS Arteco NEXT con i sistemi di controllo accessi Paxton. La combinazione delle rispettive tecnologie consente agli utenti di ottenere ulteriori livelli di intelligenza e protezione dalla loro infrastruttura di sicurezza.
L'integrazione con le soluzioni di controllo accessi della gamma Net2 di Paxton, realizzata tramite Arteco Open Connector, consente agli utenti di ottenere maggiori informazioni su potenziali rischi o incidenti. Grazie a questa implementazione, gli  operatori hanno la possibilità di monitorare gli impianti dotati dei sistemi di controllo accessi Paxton in combinazione con telecamere di videosorveglianza, sistemi di intrusione, analisi video e altri dispositivi integrati attraverso una sola interfaccia, Arteco NEXT, che consente di gestire ogni evento con semplicità ed immediatezza.
L'integrazione dei sistemi di controllo degli accessi Paxton in Arteco NEXT offre agli utenti una serie di benefici:
Economico: la configurazione è semplice e rapida da implementare, anche se il sistema di controllo accessi è già installato.
Scalabile: disponibile per Arteco eMotion, Active ed Extreme.
Immediato: gestione degli accessi e delle richieste mediante mappe e video live con ricezione notifiche in tempo reale in Arteco NEXT e Arteco Mobile.
Versatile: dai piccoli edifici alle grandi installazioni con migliaia di punti di accesso, tutte le soluzioni sono personalizzabili e complementari.
---
---