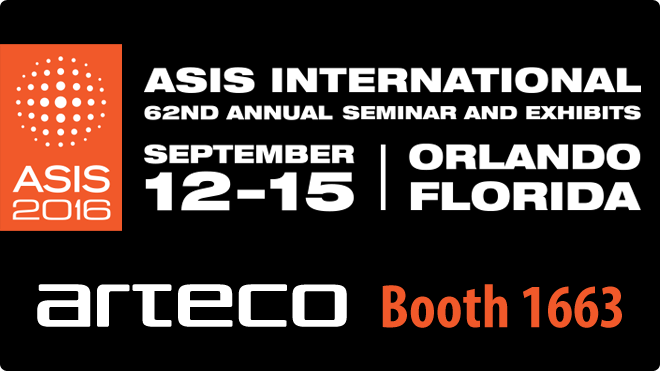 Arteco has experienced significant momentum leading up to this year's ASIS show in Orlando, Fla. From the inauguration of Open Connector and Event Analytics earlier this spring to several milestone technology integrations – crescendoing with our Campus Safety BEST Award win – our press room is brimming with exciting news of growth and innovation. We'd like to take the time to show our readers the fruits of our labor, which culminated in quality connections with customers, partners and trade media in the Sunshine State.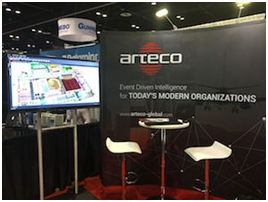 A look at our temporary Florida address, Booth #1663. Open, interactive and easy to use. Have a seat.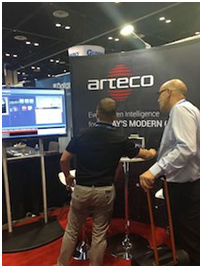 Meeting with Security Buyer, a prominent UK security publication with a substantial global readership, and frequent contributor to the ONVIF Times. Thank you for speaking with us about the importance of interoperability in today's market.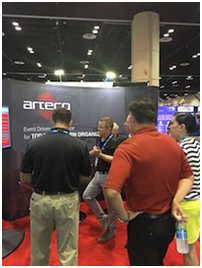 Breaking down the Arteco event-driven intelligence philosophy and solutions to curious parties. We sincerely enjoyed connecting with all those who came to our red carpet to See the Difference.
One of our favorite moments was welcoming the new Security Systems News editor to our humble abode to talk about streamlined integration, advancements in campus security and more. (See the editor's ASIS blog featuring Arteco here.)
We won't lie to you; Video Event Management Software is kind of a big deal.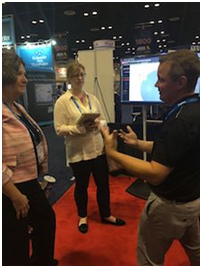 Our fearless Vice President Steve Birkmeier tackles SDM and Security Magazine all at once to reinvigorate the concept of VMS through Video Event Management. It is critical for the security industry to meet the challenges of changing threat landscapes, and we commend these publications for their commitment to advancing the conversation.
Thank you again to everyone who helped make Arteco's presence at the show – and this year to date – a great success. See you in Dallas, ASIS 2017!
---
3 October 2016
· Category:
Blog