Arteco is proud to announce its participation at SAMSUNG INNOVATION DAYS on October 23rd in Warsaw at the Hotel Sobienie Królewskie Golf & Country Club. We are happy to be able to discuss first hand with Samsung's leading system integrators who have been invited to the event. Thanks to the partnership relationship developed with Samsung,  and after our successful presentation with them in Prague in September 2014, Arteco has been invited to discuss a new Automatic License Plate Recognition (ALPR) application which will be introduced as a prototype to be integrated in Arteco's leading Video Event Management Software (VEMS) platform Arteco-Logic NEXT. The application will initially be accessible thorough Samsung's new Open Platform application and is targeted for access control purposes to conduct license plate reading under 50km per hour.  The application will be launched as an integration within Arteco-Logic NEXT by the end of October 2014.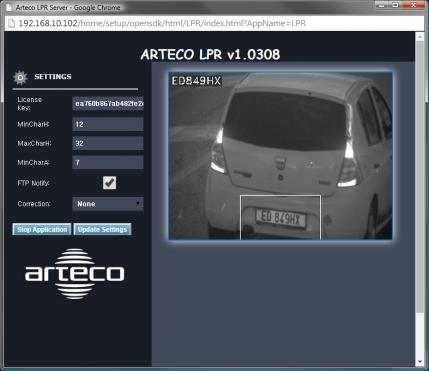 The event will be an enormous opportunity for Arteco to develop contacts with some of the biggest and most important system integrators in Northern and Eastern Europe. Arteco's Poland Country Manager Krzysztof Cichulski and Business Development Manager Pawel Cendrowski will be at the event to unveil all of the principal characteristics of the application using live video incorporated in a powerpoint presentation and to network with some of the biggest players in the video security industry. If you would like to contact Pawel or Krzysztof directly for further information, please see their emails below: Pawel Cendrowski: pcendrowski@arteco-global.pl and Krzysztof Cichulski kcichulski@arteco-global.pl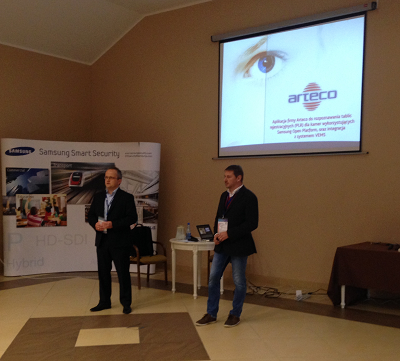 STAY TUNED FOR MORE INTERESTING PRODUCT DEVELOPMENTS AND EVENTS WITH ARTECO
FOLLOW US ON OUR WEBSITE AND OUR SOCIAL MEDIA PAGES WHICH ARE ACCESSIBLE AT THE BOTTOM RIGHT CORNER OF EACH WEBPAGE !
---