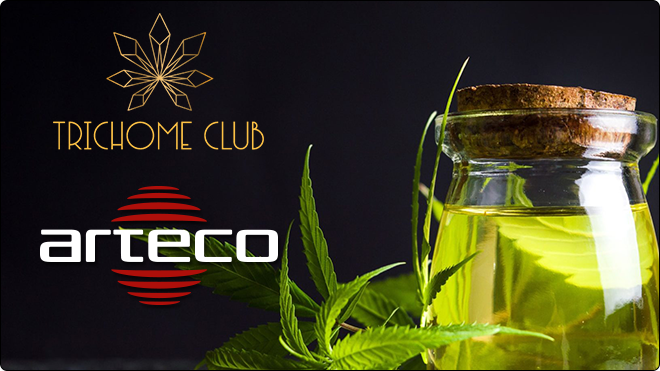 Arteco's Expertise in Security and Automation in the Club of Cannabis Industry to Support Investors and Professionals to Grow their business.
From criminalization to a booming business in a few years: cannabis gave birth to one of the most promising industries in the US and globally. While we see the continuous growth of the users' base and the increasing interests of states in the legalization of cannabis –even if with varying formulas and restrictions–,    legislations related to the management and organization of the sector is revealing to be extremely demanding.
Whether it is medical or recreative, the potential of this market goes hand in hand with the need for knowledge and awareness of processes in cultivation, manufacturing, distribution and sale. Thus, security and efficiency in the management of plants and fields have become crucial points for those who want to invest and prosper in the sector.
Arteco developed its software and collaborations in the supply chain of cannabis industry to integrate its offer to systems and initiatives that give all-round support to long-standing businesses and newcomers. Trichome Club is the name of the all-in-one platform that helps cannabis experts and cultivators to leverage and grow their business.
Located in Sacramento, California, Trichome Club offers legal services and consultations in the fields of marketing, sales, technology and real estate. Arteco offers its expertise in security and automated management providing undeniable advantages:
SECURITY COMPLIANCE
IP Video Management
Megapixel Storage Capacity
Access Control Integration
Intrusion and Fire Integration
Perimeter Security Integration
License Plate Recognition
TRACK AND TRACE INTEGRATION
Time-stamped video of plant for each step of cultivation
Search by Plant Tag, Strain, Group, Harvest, Status or Datetimes
Metadata tagged from Seed-to-Sale Tracking software
OPERATIONAL EFFECTIVENESS
Monitor for building temperature, humidity and electrical spikes
Receive alarms from CO2, Pathogens, and water-flow sensors
Tie video to irrigation, lighting and HVAC
---
For more information become a member of Trichome Club www.trichome-club.com
Discover Arteco's security solutions dedicated to the cannabis industry
https://www.arteco-global.com/vertical-market/cannabis-industry/
---
CONTACTS
Eric Vorbeck, Regional Sales Manager of Arteco Global
evorbeck@artecous.com
Jesse Friedman, CEO of Verve Tech
Jfriedman@vervetechpro.com
---