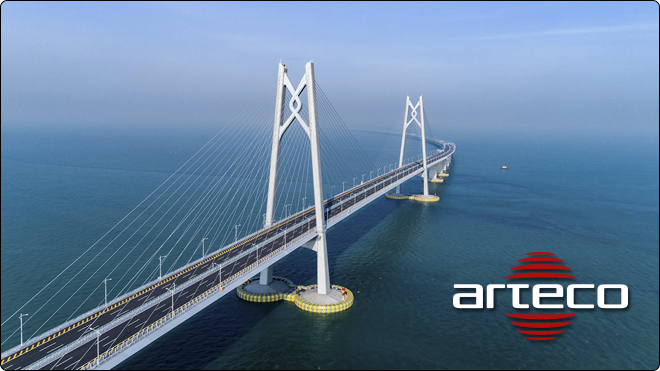 All of you may have heard of the opening of the longest bridge in the world that connects Hong Kong and Macau to the Chinese mainland and you also know that security is a great issue in China.
However, most people do not know that Artificial Intelligence and video analysis reached a new peak on that 55 km bridge: drivers on the road will be constantly monitored by thousands of camera, among which some are able to detect yawns. Hong Kong media reported that the alert rises when the system detects a driver yawning for more than 20 seconds.
This fun fact is just a piece of the extremely developed security technology applicable to traffic management and road safety.
Arteco VMS is designed to help metropolitan areas gain the accesso to the most relevant video and security information at any given time. The focus on events is fundamental to perceive the difference of Arteco, which is able to manage video data and make 24/7 recordings more accessible by focusing on important information to increase focused responses.
Arteco's open platform is able to integrate a wide range of third party systems and devices, allowing a consistent reduction in total costs increasing intelligence and flexibility.
OUR STRONG POINTS:
Easily expandable and scalable
Simple integration of third-party devices and systems such as advanced video analytics, building automation, perimeter and intrusion systems
Built-in video analytics
Bi-directional audio support
Advance storage and redundancy management
|   ARTECO LPR   |   ARTECO EASY TRAFFIC   |   ARTECO VIDEO WALL   |
---
16 July 2019
· Category:
Blog