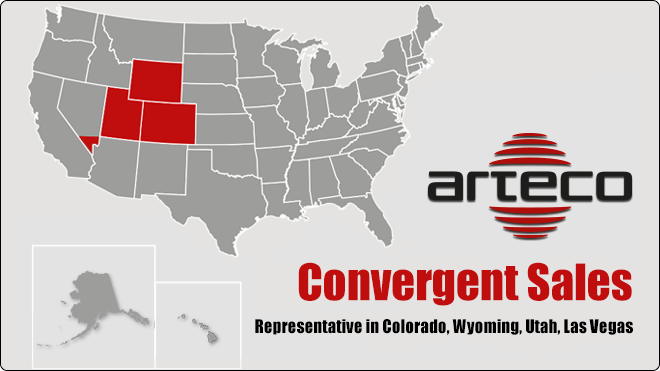 Convergent Sales Inc
Founded in Fort Collins, CO in 2010 by Andy Sexton, Convergent Sales is a professional sales and marketing group specialized in network infrastructures and operates as Arteco's representative in Colorado, Wyoming, Utah and Las Vegas.
What has been the biggest key to success with your Rep Firm over the years?
In 10 years of work, we managed to build close relationships in the market that led to develop a deep knowledge of the industry. The good reputation due to our work ethics and the longevity within the area we serve made us trusted advisor for the companies we represent.
What attracted you to partner with Arteco in your territory?
The potential upside that we saw was having a complementary product line. Also being able to remain camera agnostic but still work with strong partners that we have with particular lines of cameras.
What has surprised you about working with Arteco so far?
Today we are working to gain customer mindshare, given that Arteco is relatively a newcomer in the markets that we cover. Then, we are undertaking a long-term strategy to build the trust and show the amazing products and customer service that Arteco has. We are pleasantly surprised at the level of expertise with the product and the ability to work at any level with a customer – from the very technical to the person with the financial responsibility to the C-level.
---
Convergent Sales Inc | www.goconvergent.com
---