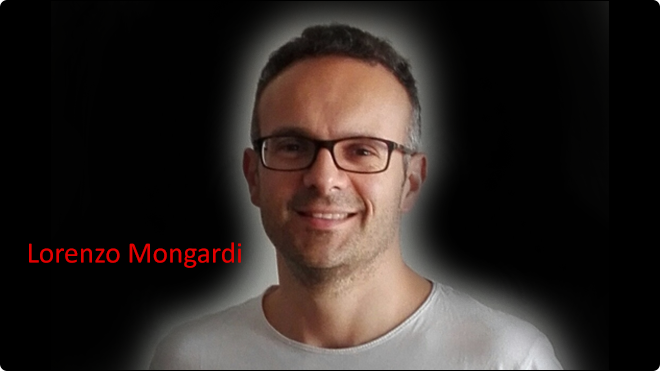 At Arteco, we believe every employee is a unique part of our team committed to working together to create an environment where communication, dedication and success are common goals. At the center of our mission is a group of hardworking, earnest individuals whose vision and passions align to provide customers with the most innovative and comprehensive security solutions.
Each Arteco employee brings diverse and admirable qualities to the table, ultimately forming Our-teco: the group behind the scenes contributing daily to the company's success. This blog series focuses on bringing these individuals and their accomplishments to the forefront, allowing you to gain a better idea of what drives them and providing a view into the commitment of the Our-teco team.
There's no better place to start than with those involved in the newly designed Arteco Academy, conveying Arteco's core principles and technologies by conducting informative and educational training sessions for customers. Lorenzo Mongardi, Software Tester and Trainer Specialist for Italy, played a key role in creating the structure of the program based on his view of the importance of training.
"Training helps our customers be more confident and appreciative of how our solutions can increase security," Mongardi said. "Intensive courses are an excellent source of inspiration for modeling tomorrow's software." Having joined Arteco in 2006, driven by the conviction of working with a team that offers extensive innovation and customer support, Mongardi's daily role consists of testing and designing software and working with customers to receive feedback and provide knowledge regarding Arteco's solutions.
Mongardi enjoys working as a trainer because it allows him to stay in close contact with the market and understand customers' and partners' unique challenges and needs. He said that in order for a training program to be successful and for objectives to be reached, it must ensure constant and progressive improvement, and he believes that the Arteco Academy does just that: "Arteco proposes a path of ongoing growth, establishing the certainty of the full support of the team and enabling customers to get close to the products in a very easy way," he said.
Mongardi works diligently to facilitate the development of Arteco's software platform and enhance the training path through continuous evolution and a close examination of each course to understand what has worked positively and what can be refined. We're grateful to have had his expertise and devotion for the last 12 years, and we're sincerely thankful for all that Lorenzo has done as part of the Our-teco team!
---
20 June 2018
· Category:
Blog