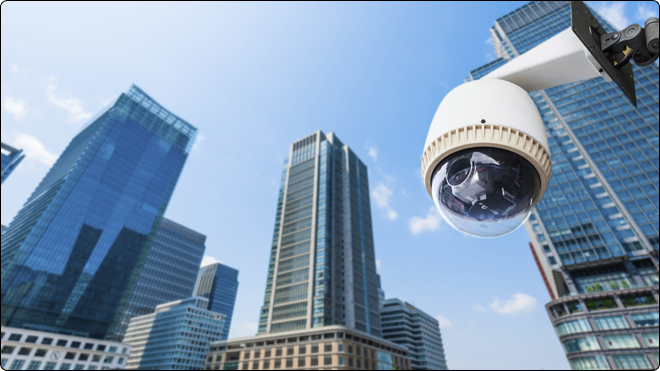 Event-driven intelligence and interoperability establishing new direction for security solutions
St. Louis, Mo., September 8, 2016 – Arteco, a global provider of event-driven intelligent video management solutions, continues to experience significant adoption of its Video Event Management Solutions (VEMS) in target markets, such as education, critical infrastructure and commercial, and has made a series of critical investments to ensure sustained business success and technology advancement.
The company's growth has continued to accelerate as security and IT departments realize significant benefits from the company's focus on event-driven intelligence, which delivers increased integration and advanced detection of third-party alarms for more proactive incident management. Customers including USS Iowa and Lexus of Lakeway have experienced streamlined integration, shortened tactical response times, and better visitor and customer service through the incorporation of the company's event-based intelligence solutions into their security and business operations.
New Solutions
Open Connector is a streamlined, interoperable platform that consolidates third-party notifications and events from various devices and systems, such as surveillance cameras, access control systems, alarms and sensors, building automation and traffic control systems, into one easy-to-use, intuitive management platform. Arteco Open Connector is the recipient of the 2016 Campus Safety BEST award in the Video Surveillance Software category from Campus Safety Magazine.
As a complement to Open Connector, the Event Analytics platform combines the power of analytics with intuitive video security monitoring to further push forward the concept of event-driven intelligence. Operators are able to quickly identify the most relevant information and develop customizable reports.
The Contact-ID integration plug-in allows Arteco NEXT users to duplicate security data through Contact-ID, a widely recognized fire and intrusion protocol. Users are presented with a comprehensive view of its alarms within the video management interface, enabling stakeholders to realize new levels of security and business intelligence.
"Arteco has improved accessibility to video event management software to end users across many industries and continues to propel the concept of event-driven intelligence to new markets," said Steve Birkmeier, Vice President, Sales and Business Development, Arteco.  "I am immensely proud of Arteco's accomplishments as user-oriented solutions provider, and this year's ASIS conference will mark a new chapter as the company continues to focus on offering best-in-class video security solutions and technology support to valued customers."
Arteco will demonstrate these solutions at the upcoming ASIS Annual Seminar and Exhibits, Sept. 12-14, 2016.To schedule a meeting with Arteco at ASIS (booth #1663), please contact the sales team here.
---