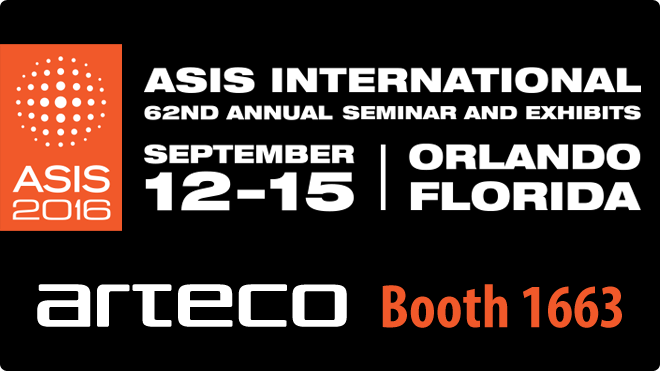 Creating a safe environment involves many levels of connection.  Arteco prides itself on not only offering state-of-the-art connectivity when it comes to video security technology, but also connecting with partners, colleagues and customers in the industry and the community.  As summer begins to wind down, Arteco is excited to cap off a great season with a journey to the ASIS International 62nd Annual Seminar and Exhibits in Orlando, Fla., Sept. 12-14.
Arteco will be taking up residence at Booth 1663, and visitors will have the opportunity to explore many exciting new developments and growth within the company.  You may be wondering what's new at Arteco this year.  Here are a few things you won't want to miss:
It is important for Arteco to take stock and connect with the end customer not just to discuss why event-driven intelligence can improve business operations and enhance the security profile, but to also improve how. Connecting with you keeps our finger on the pulse so that our team can perfect Arteco's unique security solutions, and help optimize efficiency and interoperability between a multitude of systems, devices and applications.
Stop by Booth 1663 to demo the intuitive technology that Arteco is offering to an evolving industry through enhanced physical security systems, and discover a fresh, intelligent approach to event management.
We look forward to a great show!
---
7 September 2016
· Category:
Blog