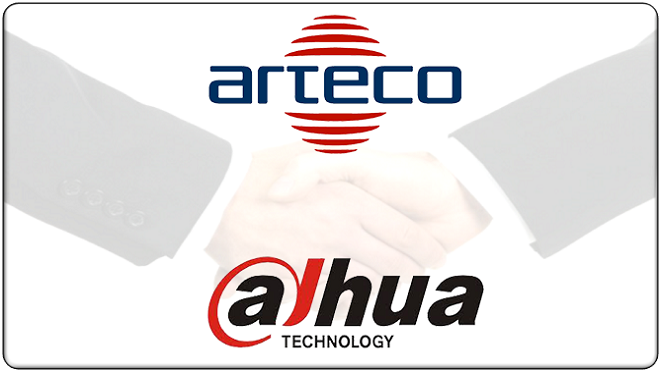 Arteco, the leader in the manufacture and offer of Video Event Management Software (VEMS) solutions worldwide, has officially announced a technological partnership with Dahua Technology, the leading Chinese camera manufacturer for the security industry.
Arteco's partnership with Dahua will be promoted at the 2015 annual edition of INTERSEC to be held in Dubai from 18-20 January 2015. The trade show represents an excellent platform to introduce the wide range of VEMS solutions and camera integrations, including the integration of Dahua's surveillance cameras in Arteco's flagship VEMS platform, Arteco NEXT.
The partnership will strengthen the VEMS offering to system integrators and customers, combining Dahua's high-quality hardware and Arteco's streamlined, state-of-the-art VEMS solutions. The partnership will see both companies proactively sharing information to facilitate future planning and support, and provide the necessary tools and technical support for the integration to be successful.
System integrators and Dahua's partners will also receive multiple benefits including access to technical information such as testing and demo licenses, solution roadmaps and go-to-market resources, including brochures, datasheets and partner branding.
Arteco and Dahua look forward to work closely together during future events and trade shows.
Visit www.arteco-global.com for further details and updates. Moreover stay tuned with Arteco's social media pages Linkedin, Facebook, Twitter, and Youtube.
SEEtheDIFFERENCE with Arteco!
---

Necessary

Statistics

Targeting