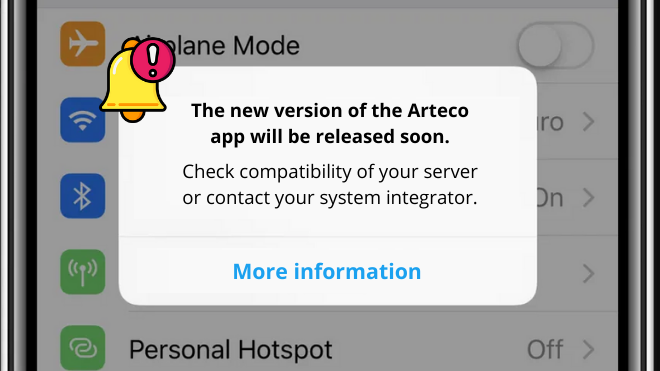 On June 12, 2020 the update of the ARTECO app will be released in the iOS and Android app stores, with significant improvements in terms of cybersecurity. All users will receive an alert that will inform them, well in advance, of the procedure to be followed, since to continue using the app, they will need to check the compatibility of their server.
---
HOW TO DO IT
Is your software's warranty valid?
Arteco support will be at your disposal to assist you.
Is the maintenance of your software still valid?
You just have to call Arteco support team for assistance and updating
Has your software maintenance expired?
Contact your sales representative to reactivate the Software Protection Plan
Is the VMS installed on a workstation with XP or earlier operating systems?
Arteco software and apps are no longer compatible with these operating systems. We recommend updating it to continue using Arteco services.
---