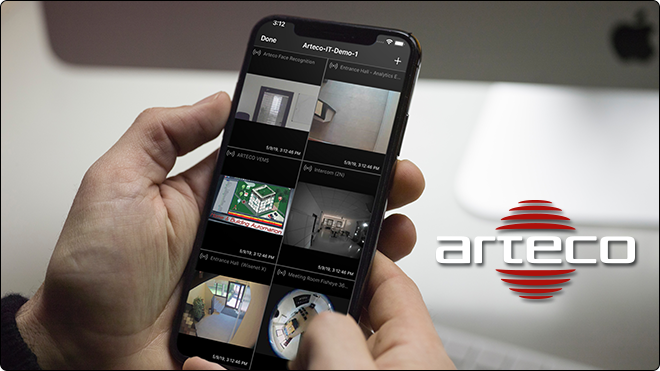 Do you have an iPhone or an Apple mobile device?
Click here and help us to test our new mobile app for iOS

https://testflight.apple.com/join/sYOe4coY
---
What's new
Arteco app has been developed to give you free access to all the features of our video management software wherever you are. Completely customizable, it helps you setting the resolution of the video streaming and saving and sharing the salient images recorded by your security cameras.
These are the ultimate updates:
Supported by iOS 13
Dark mode available
Issues in displaying the Layout when having multiple servers with the same domain and different. ports have been solved. Update the application and the server to have the bug fixed
Push notifications displayed with the app open are now showing the server's name, while notifications from unlisted servers are not displayed anymore
Full screen views have been introduced for live streaming and recordings. Now you have just to tap on the picture to show/hide the upper and lower bars
Online news has been included
In order to manage your cameras with the mobile app, you have to download the last version of the Arteco Software Suite.
---
13 November 2019
· Category:
Blog