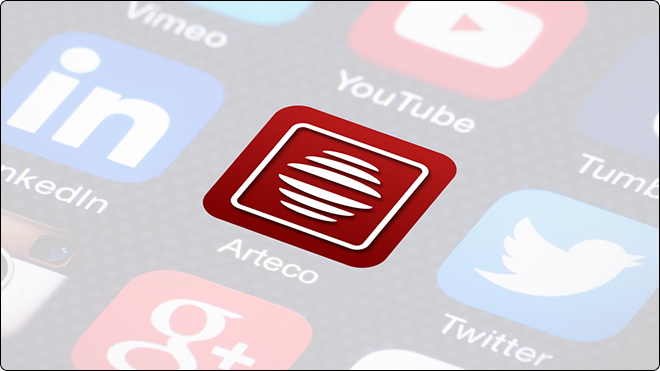 Although most of us may deny it, it's no secret how addicted people have become to their cell phones and smart devices. We're constantly checking them throughout the day, making sure to stay up-to-date on the latest news and conversations. And it's mostly for good reason: having the ability to check a status or perform a task instantly and at your fingertips makes for seamless and streamlined operations.
This has certainly become the case in the security industry, as capabilities such as viewing security footage and controlling access have transformed to accommodate the mobile world. Users desire instant access on the go, and Arteco's brand new free mobile application provides just that. Designed for iOS and Android devices, the Arteco app is available on the App Store and Google Play as an immediate connection to select functions within the Arteco Video Event Management Software (VEMS) solution.
The Arteco app increases mobility and enhances the user experience by enabling the user to view video across distributed surveillance sites and create personalized video layouts. Security incidents can be viewed and played back through the app, and then saved and shared via email or other applications, such as WhatsApp, Twitter or Facebook Messenger. These remote functions allow security officials to maintain uninterrupted operations and analyze the most critical security events at any moment from any location.
The Arteco app also produces push notifications, a key component of staying alert through a mobile application. If an event occurs or security devices are triggered on the premises, an immediate warning will notify users, facilitating timely and effective response. The app works through WiFi, 3G and 4G connections, meaning users will always stay connected and never miss an update.
With rapid access to VEMS data, the Arteco app delivers the opportunity for users to increase productivity and decrease downtime. This combination ultimately leads to elevated awareness, in turn creating a more proactive, innovative and secure solution.
---
17 January 2018
· Category:
Blog