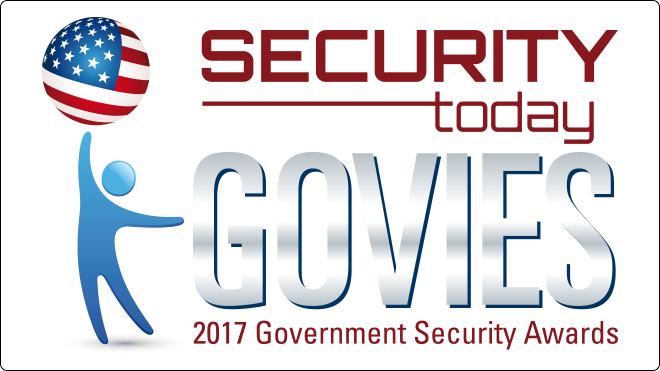 St. Louis, Mo. April 20, 2017 — Arteco, a global provider of video event management solutions, today announced it has been awarded a gold-level Government Security award for Convergence and Integrated Software and Solutions for its Open Connector platform. The awards are presented by Security Today, a leading industry trade publication, and are awarded to outstanding products that address security challenges within the municipal, government, Safe City and law enforcement markets.
Open Connector has demonstrated significant value in helping end users and partners consolidate third-party notifications and events from various devices and systems, such as surveillance cameras, access control, fire and intrusion alarms, building automation, and traffic control. The information from these third-party devices are presented in a single interface within Arteco NEXT (VEMS), and data is correlated to streamline alarm notification and event monitoring. Connecting information from multiple systems in one place provides myriad benefits to end users and integrators, simplifying complex integration and system management and allowing for the delivery of event-based information that enhances decision-making and response.
"Arteco continues to receive positive praise from the marketplace and industry leaders since we launched Open Connector in early 2016. The platform works in a variety of environments and provides organizations with a solution that easily connects third-party devices and systems into one platform," said Steve Birkmeier, Vice President of Sales and Business Development, Arteco. "With Open Connector, organizations can elevate their data collection and communications, driving business success while enhancing safety throughout their organization."
About Arteco
Founded in 1987, Arteco is a global provider of event-driven intelligence solutions based in Faenza, Italy, with U.S. operations in St. Louis, Mo. With a focus on ease of use and event management, Arteco's research and development initiatives have united world-class, state-of-the-art video analytics and video management onto a single-platform to optimize processes and reduce costs. Arteco provides a wide range of software and network hardware solutions that integrate with third-party systems such as video surveillance, video management and access control. Arteco products are available through certified integrator partners around the world. For more information about Arteco's Video Event Management Software (VEMS) solutions, please visit https://www.arteco-global.com and follow on social media channels: LinkedIn, YouTube, Twitter and Facebook.
Arteco Media Contact:
Rhianna Daniels Hile
M: 603-591-7209
E: Rhianna@compassintegrated.com
---