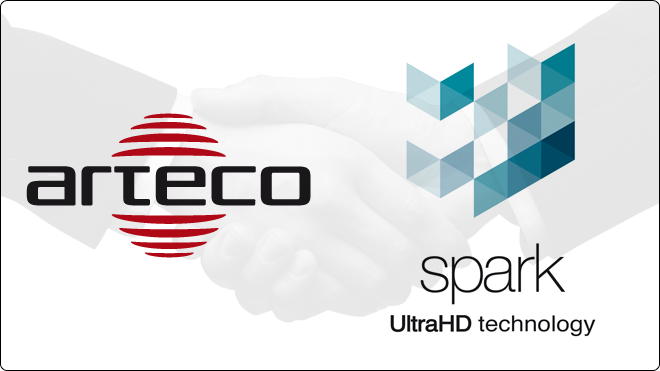 Arteco is pleased to announce a new strategic and technological partnership with SPARK, a company specializing in imaging with a strong commitment to the research and development of highly technological solutions and design content.
The genesis of this collaboration derives from the common desire to offer an innovative solution on the market that is high-performance and caters to vertical markets such as critical infrastructure, city surveillance, hub airports, logistics centers, reception facilities, supermarkets, sports facilities, industrial environments and beyond.
This has been made possible thanks to the integration on Arteco NEXT with the NITIDA 12000 camera range, equipped with professional image sensors and ULTRA HD quality, which provide high-resolution images from 12 MP @ 30 fps.
"SPARK's range of products is highly complementary to the Arteco business proposal. We have recently received a significant increase of opportunities, especially for large contracts with high technological requirements requiring a combination of first class service," says Giampaolo Sabbatani, CEO, Arteco. "Today, Arteco can not only meet these needs, but also offer solutions which ensure high interoperability between systems, devices and applications of any type."
"I would call the partnership with Arteco strategic and modern. The integration of the UltraHD technology of Spark allows users to implement very high resolution data without taxing the network and storage capacity," says Andrea Bigliardi, General Manager, Spark. "NITIDA 12000 allows customers to frame large areas on a 24/7 basis with amazing definition and without losing any details. The management of Arteco's platform now offers a complete and cutting edge solution."
For more information, please visit: http://nitida.spark-security.com/
---