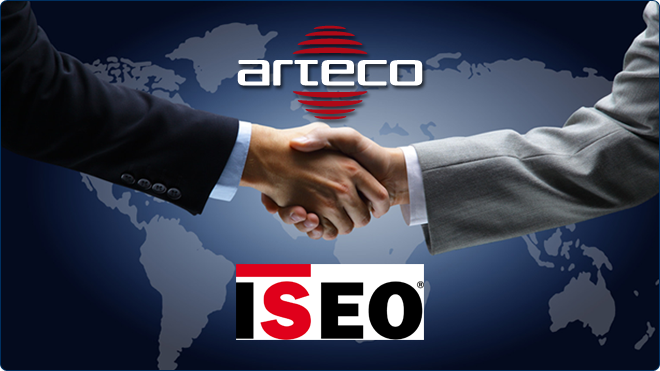 The constant search for innovative security solutions has led Iseo Serrature – www.iseo.com – and Arteco Global – www.arteco-global.com – to develop a first integration of electronic locks and a supervision platform.
The constant serch for innovation securty sulutions has led Iseo Serrature and Arteco Global to develop the first integrations of electronic locks into a supervision platform.
ISEO's electronic locks are able to provide easily manageable and remotely accessible status messages via the Arteco Global platform. End users will be able to easily handle the status messages of individual gates on an intuitive, attractive interface.
This new collaboration between companies will lead to the development of new gate technologies that will grant access control through advanced electronic locks and online/offline control systems perfect for any project.
Iseo Serrature is now part of a group with a significant presence on the international scene and an alternate reality to the great financial concentrations. The Iseo Group is today a team of synergistic companies that keep management, specialization, entrepreneurship, production sites to offer customers the best in terms of product range and quality of service.
Arteco Global's mission is to make the interoperability between systems, devices and different types of applications more intuitive and easier than ever imagined. Each of these operations may care about different information, but in the end, they are all focused on what is important to their environment: the event.
---