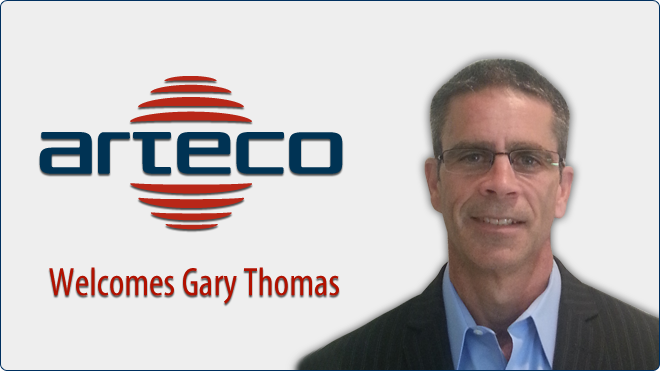 CHESTERFIELD, MO (September13, 2013)
Arteco, the industry leader in single-platform Video Event Management Software (VEMS) products for the security industry, has hired Gary Thomas as Regional Sales Manager to cover California, Washington, Oregon, Arizona, Nevada, Utah, Wyoming, Colorado and Idaho. 
Gary Thomas brings extensive IP Video surveillance experience to Arteco gained in his 20 years in the industry. Gary has experience selling enterprise networking and IP video surveillance solutions to large enterprises, critical infrastructure and small businesses. Gary last worked with BRS Labs as their Vice President of Sales for Western U.S. and Canada. Prior to BRS Labs, Gary has worked with Avigilon, IQinVision, Agent Video Intelligence.
"We are very excited to welcome Gary Thomas to the Arteco Team," said Giorgio Bucci, President of Arteco Global, "He has excellent experience in video security with a proven track record in Analytics Applications and IP Video."
Gary Thomas will be with the Arteco team at ASIS in Chicago, IL from September 24-27, 2013. Make sure you stop by their booth 988 to meet your new RSM and the rest of the Arteco team.
---
19 September 2013
· Category:
Blog