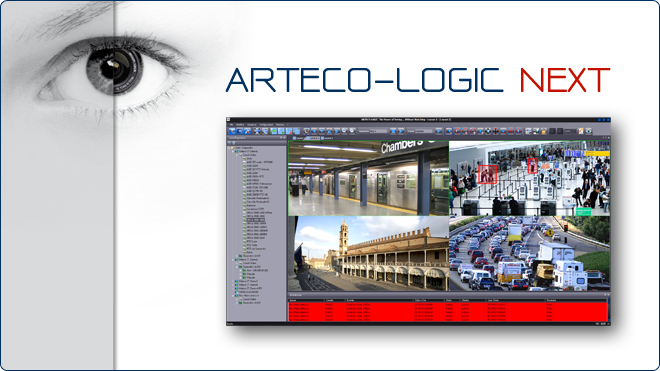 ARTECO-LOGIC Next is the VMS Client that simplifies and streamlines the management of all integrated solutions of the Arteco Video Management Family: Small Business, Professional, and Enterprise.
Based on 25 years of experience in software development, ARTECO-LOGIC Next is the ideal tool for viewing live/recorded video, managing real-time video events, and controlling IP, Analog, LPR and Input/Output devices.
ARTECO-LOGIC Next is designed to give every user an immediate, interactive, and dynamic experience. This design makes it perfectly suited to many different application fields, operator requirements and operating environments.
---