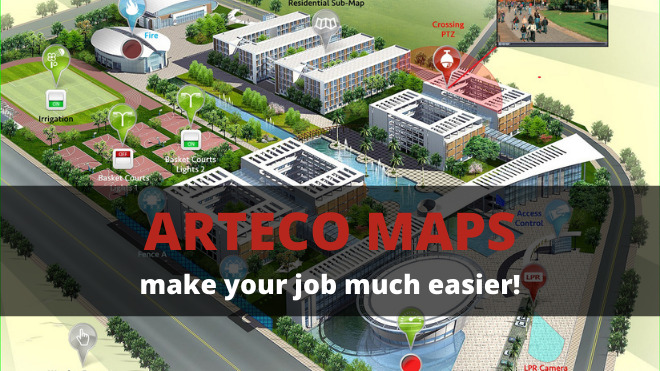 Arteco maps are an essential tool to take full advantage of the features of our Video Management Software.
What can you do with it?
1.  Position the cameras and devices directly on the map with a simple drag and drop from the device list.
2.  In the live environment, just click on the device you positioned to see the streaming and the status of the camera.
3.  Thanks to the interactive blinking icons, you can receive notifications directly on the map.
4.  Do you want to access the event? Click twice on the icon and it's done.
5.  Once you have entered the playback environment, you can download the video and photo proof.
Do you still need to be convinced? Watch the full video below!
---
12 February 2021
· Category:
Blog