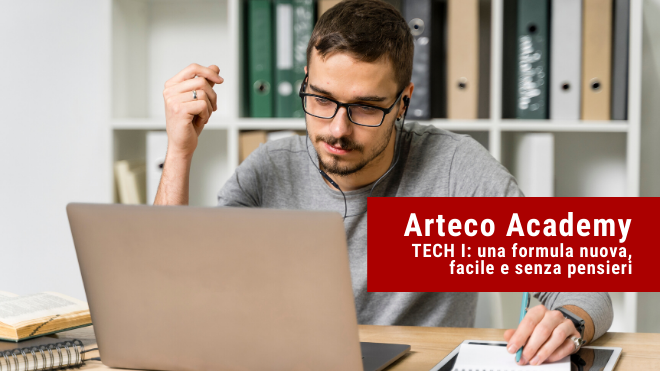 Warning! The content in this page is available only in the following languages: Italian- Spanish
Arteco Academy è il percorso di formazione che ti permette di diventare partner certificato Arteco. Non sai da dove iniziare? Arriva la nuova formula del TECH I che ti permette di compiere il primo passo verso la certificazione senza sforzi e senza pensieri.
Con il nuovo training online ti mostreremo come installare e configurare la suite software Arteco per gestire telecamere, registrazioni e molto altro ancora.
Una volta registrato, ti invieremo una email di conferma con i dettagli per accedere al webinar. Il TECH I richiederà circa 2 ore per essere completato e alla fine del corso, è previsto un test di certificazione composto da 20 domande a scelta multipla. Sarà sufficiente rispondere correttamente al 80% delle domande per poter accedere al TECH II, il livello successivo di certificazione.
Vuoi conoscere il percorso completo di formazione: CLICCA QUI
---
24 June 2020
· Category:
Blog