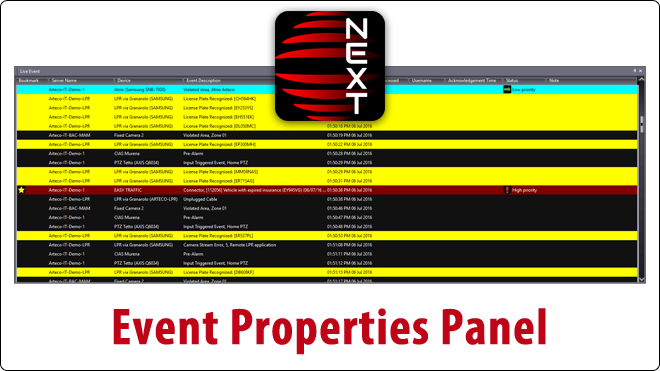 Arteco is pioneering the security landscape through the introduction of software that enables a more in-depth approach to situational awareness.  One key area that is reaping the benefits of this advanced technology is event management. With the introduction of Arteco's unique Event Properties Panel, a seemingly small tool reveals a large impact on the end user and their security needs.
The panel allows for better visibility and enhanced ease of use for Arteco customers.  While many systems can become an obstacle when upgrades or changes occur, this Event Properties Panel boasts advanced configuration while maintaining ease of integration.  The enhanced GUI panel offers structured management of events for strategic, proactive security solutions that can appeal to integrators, distributors and customers alike.
The biggest advantage of the Event Properties Panel is the overall ease that customers can now enjoy in business operations.  Each client and their security needs differ, and Arteco realized this important distinction in the development of a scalable, easy to adjust and customizable solution.  These essential components enable real-time notifications within the software for increased security, awareness and increased ROI.
The Event Properties Panel is one step further into an all-encompassing package that Arteco extends to their customers.  The addition of the panel to Arteco NEXT, Open Connector and Event Analytics is a critical improvement in streamlining processes through efficient and effective event notifications.  This offering is a complete solution for convenience and usability.
The debut of the Event Properties Panel was well received at the Securex South Africa conference, a prestigious event attended by the best in the African security market.  As always, Arteco strives to promote platforms with cost effective benefits that lead to comfort, security, and productivity.  A blend of imagination and practicality create a secure environment capable of detailed analytics, user friendly panels, and innovation beyond expectations.
Business growth leads to increased risk and complex security issues, and innovative designs, intuitive equipment and forward-thinking ideas are paramount in a technology-dominated world. As the need for innovative solutions for event management continues to grow, Arteco is stepping up to the plate to offer customers an integrated tool that will fit their unique needs in an easy to use and customizable way.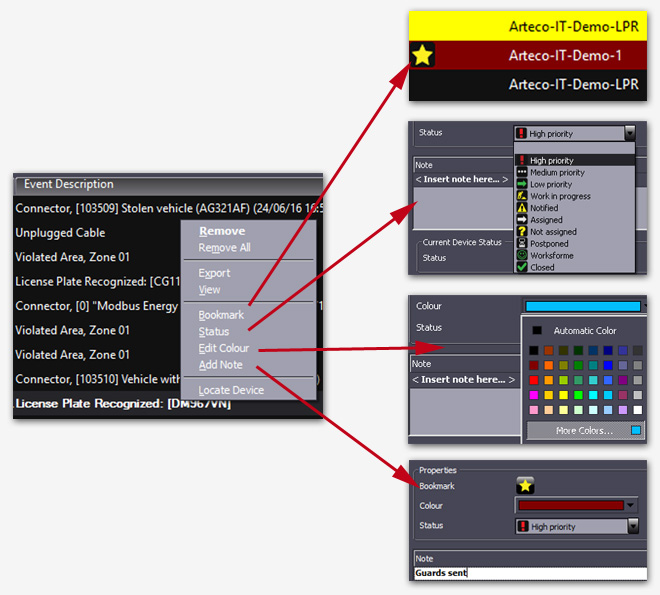 ---
6 July 2016
· Category:
Blog