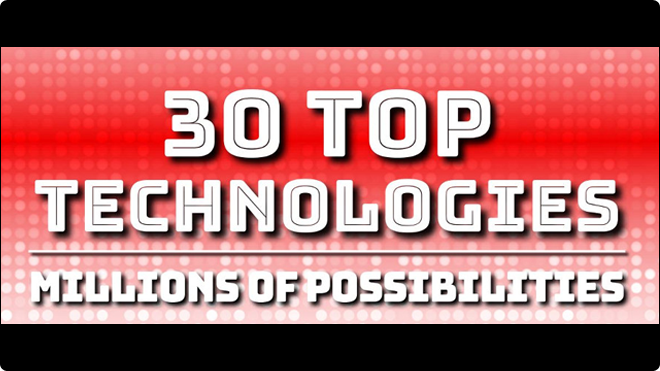 St. Louis, Mo., December 7, 2016 – Arteco, a global provider of intelligent video management solutions, is a part of Security Sales & Integration's 2016 Top 30 Technology Innovations for Open Connector. The award program, presented by the leading industry publication, recognizes the most noteworthy new products and services that provide benefits to the systems integration community.
Open Connector is an interoperable platform that consolidates third-party notifications and events from various devices and systems, such as surveillance cameras, access control, fire and intrusion alarms, building automation, and traffic control. Information is presented in a single interface, streamlining monitoring and alert identification for security personnel. Connecting information from multiple systems in one place provides myriad benefits to end users and integrators, simplifying complex integration and allowing for the delivery of streamlined event-based information that enhances decision-making and response.
For more than a decade, Security Sales & Integration's technology editors have handpicked the industry's most unique compilation of products and solutions. These annual selections represent some of the most vital offerings that support installing and monitoring systems providers' pursuit of success.
"There has been overwhelming market response to Open Connector and this award reinforces the value the solution delivers to systems integrators. Open Connector allows resellers to reduce the complexity associated with merging information from disparate systems together for more efficient installations," said Steve Birkmeier, Vice President of Sales and Business Development, Arteco. "Open Connector also enables operators to realize how event-based monitoring and correlated data optimizes security and operations throughout an organization, which results in a more proactive approach to security."
Open Connector is used in a wide variety of environments, including critical infrastructure, education and enterprise organizations. Introduced to the market in 2016, it was also honored with a 2016 Campus Safety BEST award for in the Video Surveillance Software category from Campus Safety magazine.
Tweet
@artecoglobal honored with @SSIMagazine 2016 Top 30 Technology Innovation award for #OpenConnector. http://bit.ly/2hfuqvj 
Related Resources
About Arteco
Founded in 1987, Arteco is a global provider of event-driven intelligence solutions based in Faenza, Italy, with U.S. operations in St. Louis, Mo. With a focus on ease of use and event management, Arteco's research and development initiatives have united world-class, state-of-the-art video analytics and video management onto a single-platform to optimize processes and reduce costs. Arteco provides a wide range of software and network hardware solutions that integrate with third-party systems such as video surveillance, video management and access control. Arteco products are available through certified integrator partners around the world. For more information about Arteco's Video Event Management Software (VEMS) solutions, please visit https://www.arteco-global.com and follow on social media channels: LinkedIn, YouTube, Twitter and Facebook.
Media Contact
Compass Integrated Communications for Arteco
Delphine Thierry
Account Manager
O: 832.594.1043
E: delphine@compassintegrated.com
---