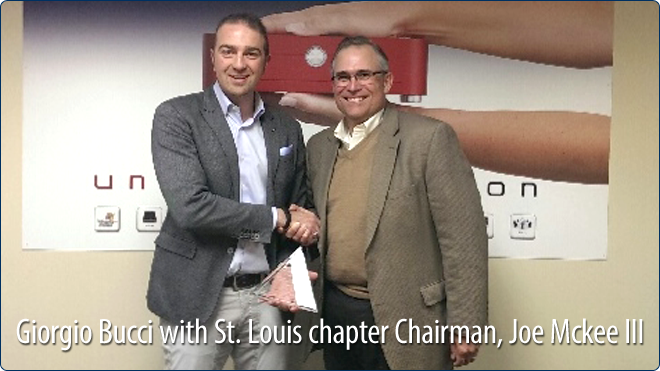 Giorgio Bucci, President and Chairman of the Board of Arteco, was selected to become part of the Young Presidents Organization (YPO), St. Louis Chapter.
Giorgio is quite excited about the opportunity to widen his network of business contacts and opportunities and commented the following:
"I am very excited to be part of the Young President Organization. The qualifications to be invited in YPO are difficult to meet and therefore it is an honor both for Arteco and for myself personally. The organization already had a significant impact on my leadership style and business knowledge. I am looking forward to contribute to the development of the St. Louis Chapter through my diverse background."
Giorgio was selected because of his leadership ability, expertise in business relations and overall global business knowledge he gained from working with his father Carlo, who founded Arteco in 1987. Giorgio has crucial to the development and success of the Arteco brand, launching the companies US and building automation division.
The YPO globally connects 21,000 chief executives leading companies generating US$6 trillion and employing more than 15 million people in 125+ countries.
Congratulations!
---
22 May 2014
· Category:
Blog