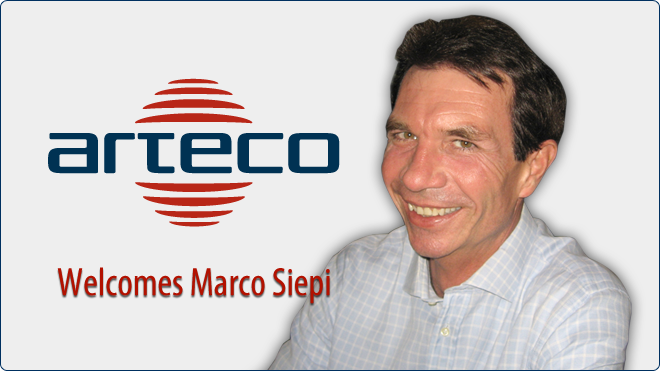 FAENZA, ITALY (February 3, 2014)
Arteco, the industry leader in single-platform Video Event Management Software (VEMS) products for the security industry, has added Marco Siepi to their team as a Global Marketing Manager.
Marco Siepi has worked as Market Research Analyst and Business English language consultant since 2001. His skills and professional expertise span from international business development and commercial assistance on behalf of individual small and medium sized enterprises based in Italy to working for international trade promotion organizations from around the world as well as market research firms. Marco's adaptability and enthusiasm in approaching a wide variety of industry sectors while assisting businesses has been a successful skill gained over years of experience in marketing, writing reports, researching national data, providing English language support, attending trade fairs, conducting speeches and presentations, both in Italian or English.
Steve Birkmeier, Vice President of Arteco said about the recent hire "We are thrilled to have Marco as a part of our expanding team. We believe that he will do great things for the Arteco brand."
To contact Marco directly, he can be reached via email at msiepi@arteco-global.com.
---
6 February 2014
· Category:
Blog