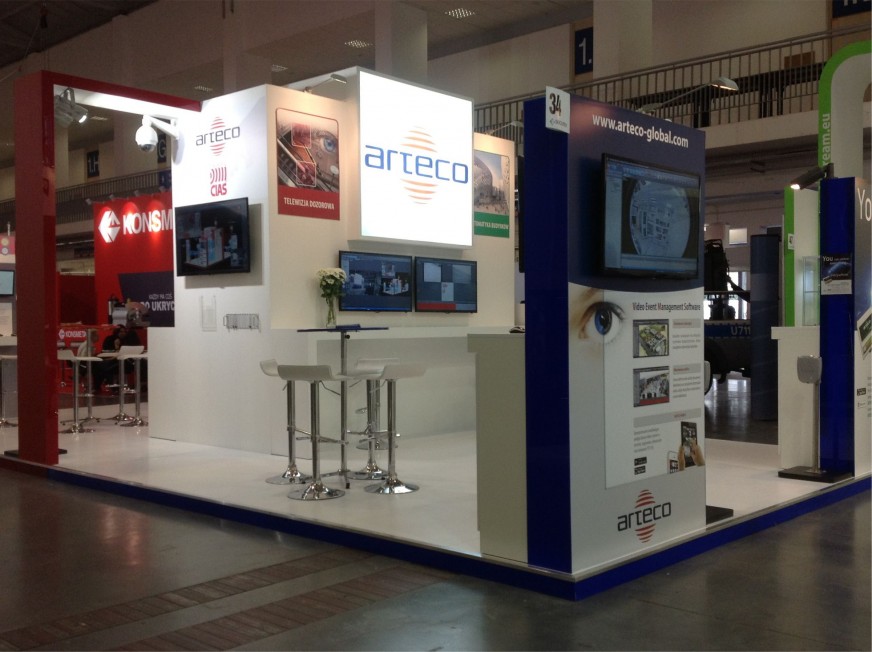 Arteco was nominated for the final short list of candidates for the best looking stand at Securex 2014 which was held in Poznan from April 8th-11th.  The contest is named Standout (18th edition) and sponsored by Exspace, a leading Polish stand design company.  The contest consists of a popular vote through the internet of the best looking stand as photographed by the company and the stand with the highest number of popular votes wins.
 The contest lasts until May 18th and the first price reward consists of advertising space in a leading Polish journal www.hardturning.pl.
 Here is the link to see Arteco's stand as photographed by Exspace:
 http://exspace.pl/contests/show/70
Remember to vote "5" above the two Arteco photos.  Every vote counts so let's all contribute!
---