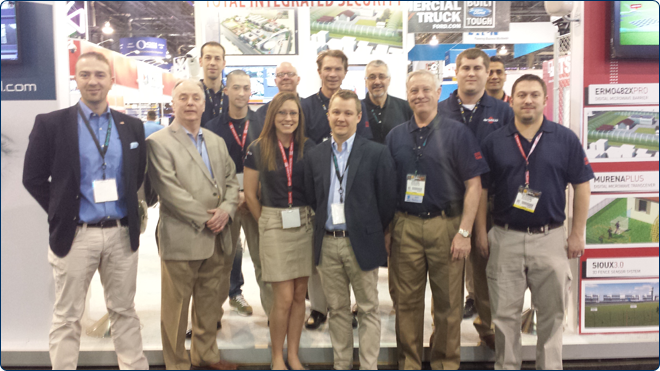 LAS VEGAS  – Arteco presented its lineup of innovative IP software solutions at ISC West in Las Vegas, Nevada from April 2 – 4.  Arteco introduced a new range of products to manage not only video events but also I/O events related to home security.  The new map solution, an integral part of Arteco Logic NEXT, allows for increased video analytics capabilities such as multi-level mapping, I/O device and recorded video activation, and live video stream management.  Arteco, along with CIAS, presented in the New Product Showcase for the CIAS Supervisor.
ISC was a huge success and we'd like to thank the entire Arteco team, all our of rep firms, and everyone else who contributed during that week.
Thanks to everyone for a great job!
---