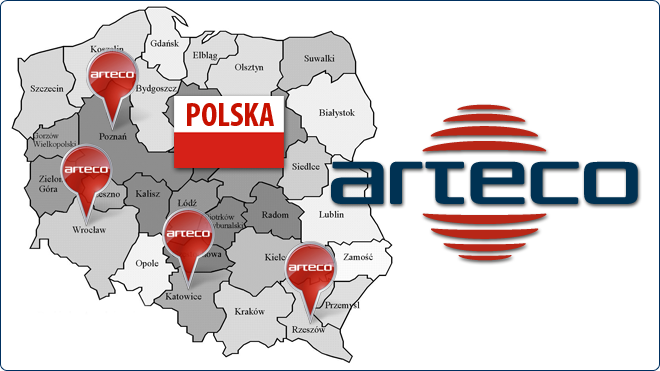 Arteco looks forward to opening new markets in Poland and is organizing a tour of Southern part of the country to visit new potential partners between February 24-27.
Polish distributors and system integrators in the field of security and home automation have been in contact with Arteco and our Polish branch is proud to announce that these companies are quite eager to test and learn more about all of the Arteco product line, from its flagship VEMS series to its new state-of-the-art technology encompassed in Arteco Everywhere.
Marco Malavolti, product manager from the corporate headquarters in Faenza, and Zuzanna Brajczewska, Trade Marketign Manger from the Polish office in Lodz commented the following: "we look forward to going to Poland and develop new and profitable business relationships as a means to enrich our global business strategy".
For further details. Please feel free to contact:
Marco (mmalavolti@arteco.it) or Zuzanna (zbrajczewska@arteco-global.pl) directly.
---
19 February 2014
· Category:
Blog