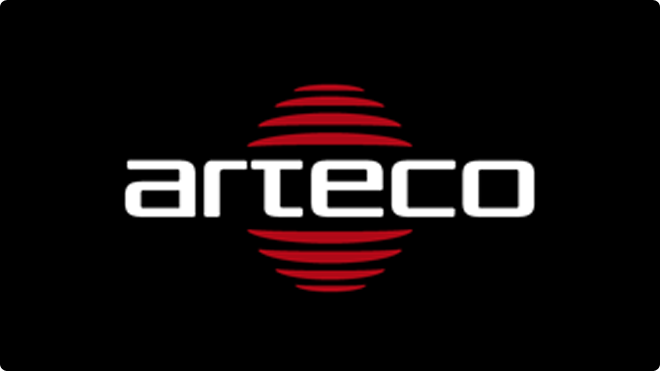 Attenzione! I contenuti di questa pagina sono disponibili solo nelle seguenti lingue: English
Q: What is your role at Arteco?
Dean Sichelschmidt: My current role is Country Manager for South Africa, where I oversee the sales strategy and execution for Arteco hardware and software solutions. Previously, I was a distributor in the region until I met Steve [Birkmeier] and Giampaolo [Sabbatani] at ISC West a couple of years ago, and I immediately made the connection that this company was different. The leadership, integrity and hands-on approach of the Arteco team are so refreshing­ – we care about our customers. I get out of bed in the morning and this is what I truly want to do.
Q: Why is Securex an important conference for Arteco?
DS: I've always found that, being a manufacturer, it's good to be visible to the market and the investment in the show allows us to exponentially grow our client base. I've been involved with Securex for about five years now, and it's the largest show on the African continent by far. Each time we participate, we are exceptionally well received, not just because of the solutions themselves, but also because of the approach and vision of the business. Of course, there is also the massive opportunity to meet potential new clients. I love nothing better than an interested party coming to the booth and putting us in the hot seat – the feedback hones and sharpens our message.
Q: What similarities or differences do you see between the African, North American and European security markets?
DS: South Africa has a large security need due to the exploding population and a gorwing risk environment. Criminals are becoming more and more savvy in terms of beating the system. Unfortunately, this is also a region with a high rate of physical violence and, because of this, we place a larger emphasis on perimeter security with abundant guards and cameras in high traffic areas; a higher amount for the same commodity one would try to protect in places like Europe and North America. For example, a growing installation here in South Africa is the up-and-coming "living estate," which is a residential compound that includes thousands of homes, even schools, hospitals and other vital facilities that are normally public, and it's gaining appeal because of the level of increased security offered.
The South African security is a mature market that is familiar with third-party integration, but in speaking with potential customers and consultants in less developed sub-Saharan countries, Arteco clicks with them as a reachable and cost-effective solution, and our technology's response time and ability to roll with the punches is perfect for developing markets like Africa.
Q: What are some of the prominent market trends that you've seen come into play over the last year?
DS: Recently, we've seen the rise of high megapixel cameras come into play and the video management systems (VMS) that supports these cameras. This was, of course, spurred by the migration from analog to IP in the last several years. Video analytics is a growing field with a lot of potential, but now the larger trend is toward more open platform technology that supports all different types of third-party innovations.
Q: Where do you see the market going in the next 5 years? How does Arteco's technology fit into or even create those trends?
DS: The manufacturers that will be around for the next 10-15 years are promoting interoperability and increased integration. Arteco has innovated by playing well with third parties such as video surveillance, access control, POS, fire detection, building automation, and even other VMS and analytics providers, and being open to unique solutions, such as perimeter intrusion and trip wiring. The key to moving beyond the siloes in the industry is to build lasting relationships with these third parties and to integrate at the right price point.
Q: In your opinion, what do you think are the most important factors for integrators to consider when choosing an analytics or monitoring system for customers?
DS: End users are seeking to retain as much of their initial investment as possible while looking for ways to improve it as risk and business needs evolve. Integrators should be looking to bring an end user's diverse security systems into one integrated platform. . Without question, integration and interoperability are crucial for scalability and "future-proofing" these installations, and it is imperative that integrators look into the lineage and innovation capacity of high-quality manufacturers.
Q: What does "event-driven intelligence" mean to you as a concept?
DS: Event-driven intelligence will be the most important security trend going in the near future. To me, it means the ability to proactively secure your application instead of reacting to a situation after the fact, because by then, it's already too late. In South Africa, many users have industry-leading brand solutions that they purchase because they are the "go-to" products on the market, but then they run those for maybe less than a year and quickly realize that they were sold short on how to use the software proactively. Once users adopt Arteco technology, they are able to plug directly into NVR recording devices and run proper VEMS along with all other third-party integration and reporting tools. They are also able to move away from investments in physical guards and move toward fewer operators manning more cameras through one platform — delivering robust ROI.
---
23 Maggio 2016
· Categoria:
Blog