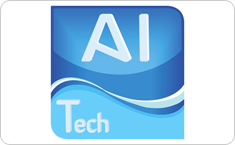 A.I. Tech
www.aitech.vision
Disculpa, pero esta entrada está disponible sólo en Inglés Estadounidense y Italiano. For the sake of viewer convenience, the content is shown below in this site default language. You may click one of the links to switch the site language to another available language.
A.I. Tech is a software company founded in 2010 that develops cutting-edge intelligent video and audio analytics for the retail and the security vertical markets. A.I. Tech was founded by academic researchers successfully active since more than 25 years in the realization of intelligent systems based on video and audio processing.
Expertise in engineering of hardware and software solutions and in designing of embedded systems lead A.I. Tech to operate in the field of intelligent audio and video surveillance through the application of methodologies and systems for audio and video analytic, ambience intelligence, ambience security.
A.I. Tech offers several specialized applications: products for intelligent audio and video analysis for the detection of events of interest, integrated platforms, vertical solutions and a library for audio and video analytics for both general purpose platforms, as workstations and servers, and embedded platforms, as an edge side application running on board of cameras and encoders supporting the embedded execution from the world leading manufacturers.
Mas