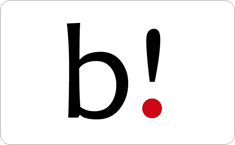 b!
www.b-intouch.com
Disculpa, pero esta entrada está disponible sólo en Inglés Estadounidense y Italiano. For the sake of viewer convenience, the content is shown below in this site default language. You may click one of the links to switch the site language to another available language.
b! satisfies all your communication needs.
The company plans, creates and maintain complex telecommunication systems through a tight collaboration with clients, multimedia communication operators and large system integrators. Highly customized solutions and innovative services can originate from such synergy, with a special attention given to applications dedicated to security to guarantee perfect operation of all network infrastructures.
Mas