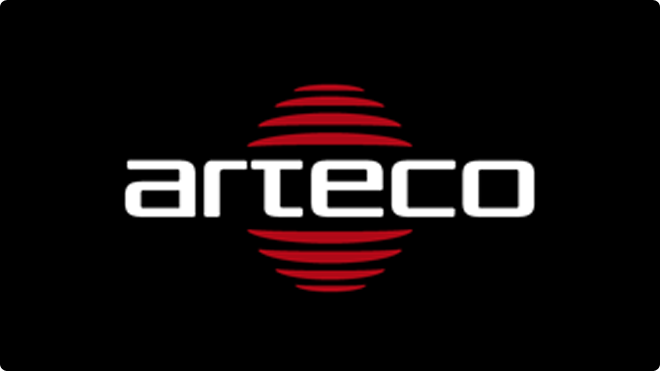 ¡Advertencia! El contenido en esta página está disponible solo en los siguientes idiomas: English
St. Louis, Mo., Aug. 1, 2018 – Arteco, a global provider of intelligent video management solutions, announced today that its intelligent face recognition solution, Arteco Face Recognition (AFR), was chosen for multiple awards for its cost savings, innovation and efficiency.
BUILDINGS Magazine selected AFR as a 2018 Money-Saving Products Award in the Life Safety and Security category for the cost-effective qualities and features it offers to building owners and facility managers. AFR also received a "highly commended" nomination from the 2018 North American Fraud Awards for Most Innovative In-store Solution and was a finalist in PSI Magazine's 2018 Premier Awards for Software/Signalling Product of the Year. These award wins and mentions are a testament to the ability of AFR to offer users a streamlined approach to facial recognition that boosts intelligence and situational awareness for an organization.
AFR allows security leaders to gain more intelligent data from investments in video surveillance platforms, scaling easily and economically with low system and storage requirements. It delivers rapid and accurate face recognition capabilities to meet evolving security and safety needs, addressing common challenges in analytics, such as lighting, pose and motion. Designed to be easily deployed and managed, AFR empowers video surveillance applications across the globe, such as in retail for identification of known shoplifters, pre-empting organized crime events, marketing strategy analysis and more.
"Face recognition capabilities are critical to helping enterprise organizations save time and effort identifying potential anomalies and investigating incidents," said Giampaolo Sabbatani, CEO, Arteco. "These awards demonstrate AFR's ability to build an intelligent security posture in a variety of environments, such as retail, where loss prevention professionals must stay one step ahead of the latest industry threats."
About Arteco
Founded in 1987, Arteco is a global provider of event-driven intelligence solutions based in Faenza, Italy, with U.S. operations in St. Louis, Mo. With a focus on ease of use and event management, Arteco's research and development initiatives have united world-class, state-of-the-art video analytics and video management onto a single-platform to optimize processes and reduce costs. Arteco provides a wide range of software and network hardware solutions that integrate with third-party systems such as video surveillance, video management and access control. Arteco products are available through certified integrator partners around the world. For more information about Arteco's Video Event Management Software (VEMS) solutions, please visit https://www.arteco-global.com and follow on social media channels: LinkedIn, YouTube, Twitter and Facebook.
Media Contact
Melanie Morris
Compass for Arteco
Office: +1 440-360-0365
melanie@compassintegrated.com
---