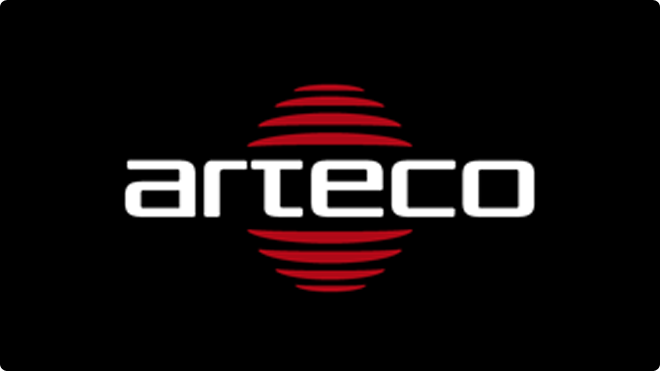 ¡Advertencia! El contenido en esta página está disponible solo en los siguientes idiomas: English - Italian
St. Louis, MO, September 20, 2017 – Arteco, a global provider of event-driven intelligent video management solutions, announced today that its Video Event Management and Video Intelligence Solutions are now compatible with the new Hanwha Techwin Wisenet 5 chipset.
Arteco's intelligent solutions, including license plate recognition and other edge-based retail and security analytics, deliver advanced capabilities to Hanwha customers. Through the combination of these leading technologies, organizations can gain new levels of insight through the automation of video monitoring processes to strengthen security, enhance loss and fraud reduction, optimize operations and boost awareness.
Combining the powerful OCR algorithm with Hanwha's latest technology, the new Arteco LPR Application allows detection of license plates at speeds of up to 80 mph. The edge-based software can also be configured to send event notifications to the Arteco NEXT VEMS as well as to third-party applications. It can also host a license plate list, allowing the camera to become a standalone device to manage devices such as barriers or gates, giving access only to authorized vehicles.
The powerful Wisenet 5 technology, which drives the Wisenet series X camera line, includes advanced features, enables faster processing and delivers extreme performance to a wide range of video surveillance applications. The Wisenet 5 chipset is set apart from previous generations by its Wide Dynamic Range (WDR) decibel level and H.265 data compression capabilities. Most cameras today only offer a maximum of 120dB, but Hanwha's new 2-megapixel camera models will offer a 150dB.
"We have partnered for integration with Arteco for many years," said Ray Cooke, VP of Business Development, North America, Hanwha Techwin America. "Now, with Aretco's support of our Wisenet 5 technology, customers can leverage analytics for both indoor and outdoor environments, like retailers and utilities, and gain insight on their operations, safety and security."
"Hanwha delivers a strong combination of camera quality and value in the industry today and our continued partnership strengthens our joint commitment to delivering affordable, advanced analytic functionality to our global customer base," said Giampaolo Sabbatani, CEO, Arteco.
To learn more about the integration, visit Arteco at ASIS 2017. The company will be demoing the combined solution at the Hanwha booth #3523 in Dallas.
@artecoglobal integrates video intelligence solutions with Hanwha Wisenet 5
Additional Resources
Arteco VEMS
Arteco Partners
Arteco Success Stories
About Arteco
Founded in 1987, Arteco is a global provider of event-driven intelligence solutions based in Faenza, Italy, with U.S. operations in St. Louis, Mo. With a focus on ease of use and event management, Arteco's research and development initiatives have united world-class, state-of-the-art video analytics and video management onto a single-platform to optimize processes and reduce costs. Arteco provides a wide range of software and network hardware solutions that integrate with third-party systems such as video surveillance, video management and access control. Arteco products are available through certified integrator partners around the world. For more information about Arteco's Video Event Management Software (VEMS) solutions, please visit https://www.arteco-global.com and follow on social media channels: LinkedIn, YouTube, Twitter and Facebook.
About Hanwha Techwin America
About Hanwha Techwin America Hanwha Techwin America is the U.S. subsidiary of Hanwha Techwin, a South Korean based company. Hanwha Techwin is a leading global supplier of solutions for IP and analog video surveillance. Building on the company's history of innovation, Hanwha Techwin America is dedicated to providing solutions with the highest levels of performance, reliability and cost-efficiency for professional security applications, such as continuing development in advanced edge devices and video analytics. For more information, visit www.HanwhaSecurity.com.
---