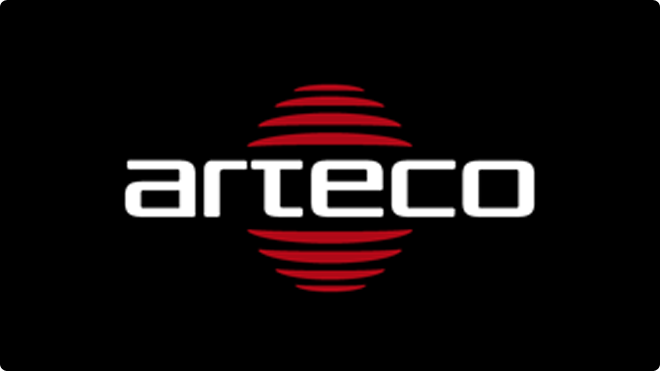 ¡Advertencia! El contenido en esta página está disponible solo en los siguientes idiomas: English
Regional market growth drives demand for integrated, cost-effective solutions.
St. Louis, Mo., May 23, 2016 – Arteco, global provider of video event management systems software solutions, will attend the Securex South Africa Conference and Expo, May 24-26, 2016. The conference will be held at the Gallagher Convention Centre in Johannesburg, where Arteco will showcase its line of highly streamlined Video Event Management Software (VEMS) systems, Open Connector and Event Analytics.
Africa's largest security and fire trade exhibition will host industry experts, manufacturers and attendees from nearly 30 countries around the globe. Arteco will be engaging with its established network of integrators and distributors in the region to showcase its highly streamlined, open platform solutions that integrate with video surveillance camera networks, access control, building automation, fire safety and general alarm systems. The African security market is developing at an exponential rate, filled with complex security dilemmas that are cropping up as a result of booming business growth and infrastructural development in countless vertical markets.  South Africa's surveillance market was specifically estimated to be worth approximately $107 million USD in 2014, and is forecast to grow at roughly 2 percent CAGR over the following 5 years. (Source: IHS)
Adding to their library of event management tools, Arteco will be debuting the Event Properties Panel, an enhanced GUI panel designed to increase the user experience for Arteco NEXT, Open Connector and Event Analytics customers. The panel, designed with control rooms and guards in mind, features a more structured way to manage real-time event notifications and permits end users to customize or change event properties according to their needs. Attendees will also have the chance to make contact with local distributors and learn about our new event properties panel that further streamlines processes and realizes a proactive security modality.
"With a considerable amount of growth and development happening in the South African region and on the African continent, Arteco is ideally positioned to be able to offer scalable, interoperable VEMS and analytics solutions that cater to the specific surveillance and security needs in this market," said Dean Sichelschmidt, Country Manager, South Africa, Arteco.  "We're excited to participate in Securex with our seasoned distributor channel to show current and future customers the proactive, flexible power with which Arteco software can transform situational awareness."
To schedule a meeting with Arteco at Securex at booth C09, please visit the Arteco website.
To register for the conference, visit the Securex website.
Media Contact:
Delphine Thierry delphine@compassintegrated.com
O: 832.594.1043
---