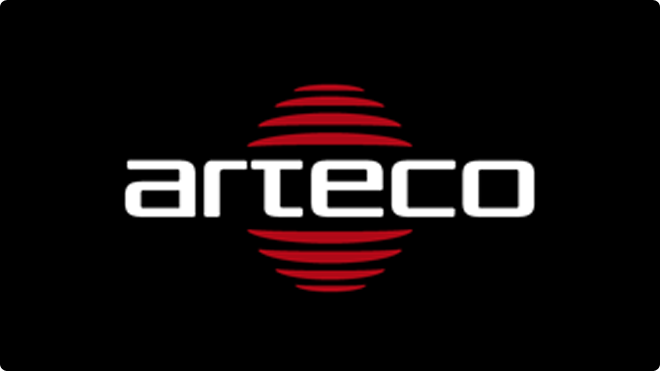 ¡Advertencia! El contenido en esta página está disponible solo en los siguientes idiomas: English
Hello. Meet the "new" Arteco, a company focused on the delivery of event-driven video management and intelligence solutions. Today, we are also focusing on initiating and driving topical and industry-related conversations on the key issues facing our customers and partners.
You may ask: how do we plan on doing this? 
Simple. By building this blog as a place to engage with you, our customers, end users, security consultants and distributors — or anyone who is interested in discussions about the risks organizations face and the unique technologies being used to mitigate these threats. Our discussions will cover interesting applications and use cases, innovative solutions, emerging risk scenarios, thought leadership and interviews with some powerful voices in our industry.
But, before we dive in, we would like to take this opportunity to introduce you to the Arteco team and its vision.
A Little About Us
Arteco was founded more than 25 years ago with a firm foundation in industrial electronics; however, because of our team's dedication and commitment to working together, while allowing each individual to play a unique role in our company, we have grown and leveraged our diverse knowledge to extend to a solution suite focused on intelligent video surveillance solutions. Through the years, we have continually delivered a wide range of superior technologies to the security marketplace. Our flagship platform — Video Event Management Software (VEMS) — is designed to make the interoperability between situational awareness systems, devices and different types of applications more intuitive and easy to use than ever imagined.
Today, we embrace globalization, through the power of strategic partnerships, consisting of three business units: video security, industrial automation and building automation with branches in Europe, North America, Latin America and Africa.
The Backbone of our Company
Our leadership team is made of senior leaders that encompass a wide variety of skills to assist Arteco with continued growth, while passionately leading employees to brainstorm and produce creative ideas that have the potential to create state-of-the-art solutions increase security worldwide. The Arteco team embraces one of the company's unique values — enthusiasm for its internal and external wins by celebrating all successes, big and small, and leading Arteco on a journey to achieve targeted goals. The team is also incredibly passionate about giving back to the community through charity and special insight into the Arteco world through online platforms that allow team members to introduce their unique points of view and reach out to a larger audience.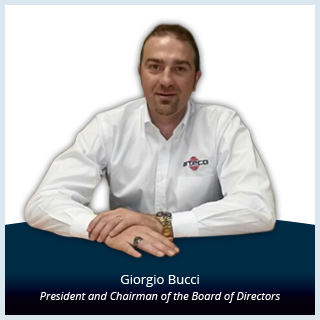 Giorgio Bucci, president and chairman of the Board of Directors, leverages 10 years of leadership experience and skills to create corporate strategy, manage financial performance and provide strategic guidance to the Arteco leadership team.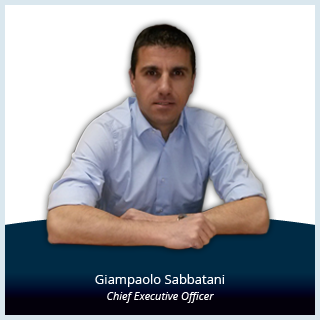 Giampaolo Sabbatani, CEO, brings more than 15 years of experience in human resources, executive leadership and organizational development management. Sabbatani uses his skills to introduce and supervise innovate product and service creation and development while serving as the company's global leader.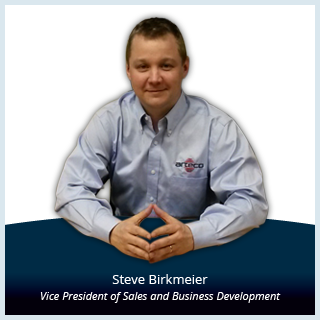 Steve Birkmeier, Vice President of Sales and Business Development, leads sales for North America, Latin America, Africa and Australia. Birkmeier believes it is most important to interact and communicate with systems integration partners who work daily with complex security installations while building strong relationships with security practitioners, the ones interacting with Arteco products and services on a daily basis.
Into the Future
Staying true to our vision of helping people around the world feel comfortable and secure, we intend to continue educating the marketplace about intelligent video solutions by highlighting our big differentiator — event-driven intelligence (EDI), a specific video analytic that outlines events to prioritize risks. This approach streamlines time and system management for operators, who no longer have to waste time combing through worthless video footage to find an event. At the end of the day, when it comes to security-related incidents, seeing is believing.
We are also on a mission to make interoperability between systems, devices and apps more intuitive by linking security video, access control, intrusion and fire detection, building automation, traffic control, parking management and beyond, into one, easy-to-approach system of total control. We believe that our international audience is a testament to the universality and interoperability of Arteco products, and the ease-of-use allows the concept of EDI to spread quickly around the globe. This has provided new and exciting opportunities in various vertical markets. From logistics to retail and healthcare to transportation, the future provides limitless opportunities and it's through strategic partnerships with other security manufacturers that this interoperability is possible. 
Now that you've met the "new" Arteco, we'd love to meet you! Please use this blog as an open communication tool to interact directly with members of our team. Lastly, don't forget to follow us on Twitter, Facebook and LinkedIn to receive the latest updates from our global team!
---
2 febrero 2016
· Categorías:
Blog